---
Full Service Retail Nursery, Landscape Design and Installation, Florist and Gift Shop Source
---
The Turner Landscape Inc. mission is to design and install the highest quality landscapes with creative and technical accuracy. We also offer trees, shrubs, tropical foliage, annuals, perennials, herbs, cactus, succulents, blooming color, pond plants, clay & design pottery, water gardens & fountains, bird baths, lawn & garden supplies, fertilizers, pesticides, and organic products.
---
---
Welcome To


Turner's Gardenland
Call now for all your landscaping needs!
We are currently specializing in Fall Vegetables, New Burpee Seeds, Mosquito control and ant control. Call for details!
---
Corpus Christi Landscaping Contractors – Landscape Design – Landscapers and Nursery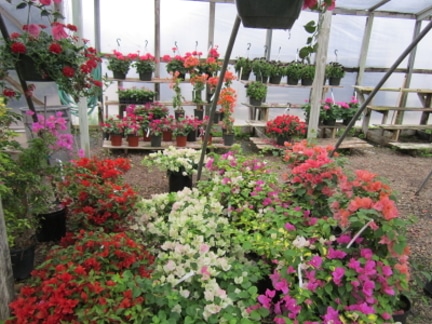 Turner's Gardenland is a full service landscaping design, installation, nursery, and florist company. We provide all our services to the Corpus Christi and surrounding areas. If you are looking for any type of landscaping or just need to purchase some plants, shrubs, or floral items give us a call today. We cater to both commercial and residential properties and our rates are very reasonable. If you are in need of any type of floral arrangement or want something unique for your garden, stop by and have a look. We guarantee you will love our products and services.
Our Services
Turner's Gardenland offers a wide range of services to the Corpus Christi and surrounding areas. From landscape design and installation to floral arrangements and nursery products, we do it all.
Some of the great services we offer include:
Landscape Design
Landscape Installation
Retail Nursery
Residential Landscaping
Florist and Gift Shop Services
---
Give us a call today for any of our great services or stop by our nursery and florist shop. Our team of landscapers are fully licensed, insured, certified, and will offer you the best services and products available.
---
Nursery/Floral
With over 30 years in the landscaping business it is no secret that Turner's Gardenland has the best nursery and florist shop in the Corpus Christi area. Our nursery offers only the best in shrubs, trees, tropical foliage, perennials, annuals, cactus, herbs, blooming color, succulents and pond plants. We also offer organics, pesticides, fertilizers, and lawn & garden supplies. Our gift shop not only sells unique and custom floral arrangements, but we also sell bird baths, design and clay pottery. For all things landscape, stop by today and see our full line of beautiful plants and other unique items.
---
---
---
---
---
---